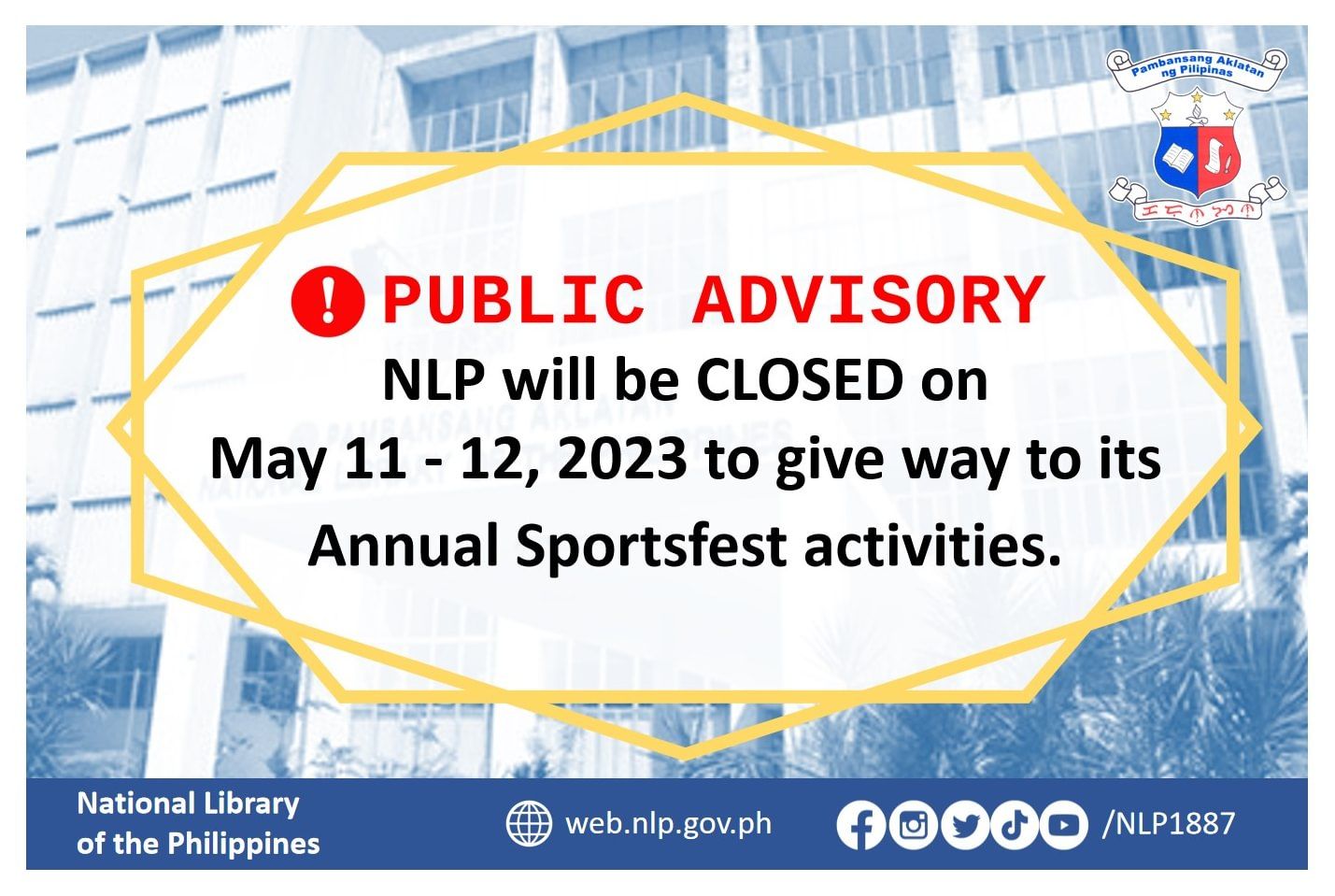 Public Advisory
May 11, 2023
NLP will be CLOSED on May 11 to 12, 2023 to give way to its Annual Sportsfest activities.
The event is highly anticipated by NLP employees as it promotes teamwork, camaraderie and physical and mental fitness.
All onsite services will not be available on this day, however online services will continuously be provided. We encourage you to plan your inquiries or requests accordingly.
#NationalLibraryPH offices and reading room services will resume on Monday, 15 May 2023.