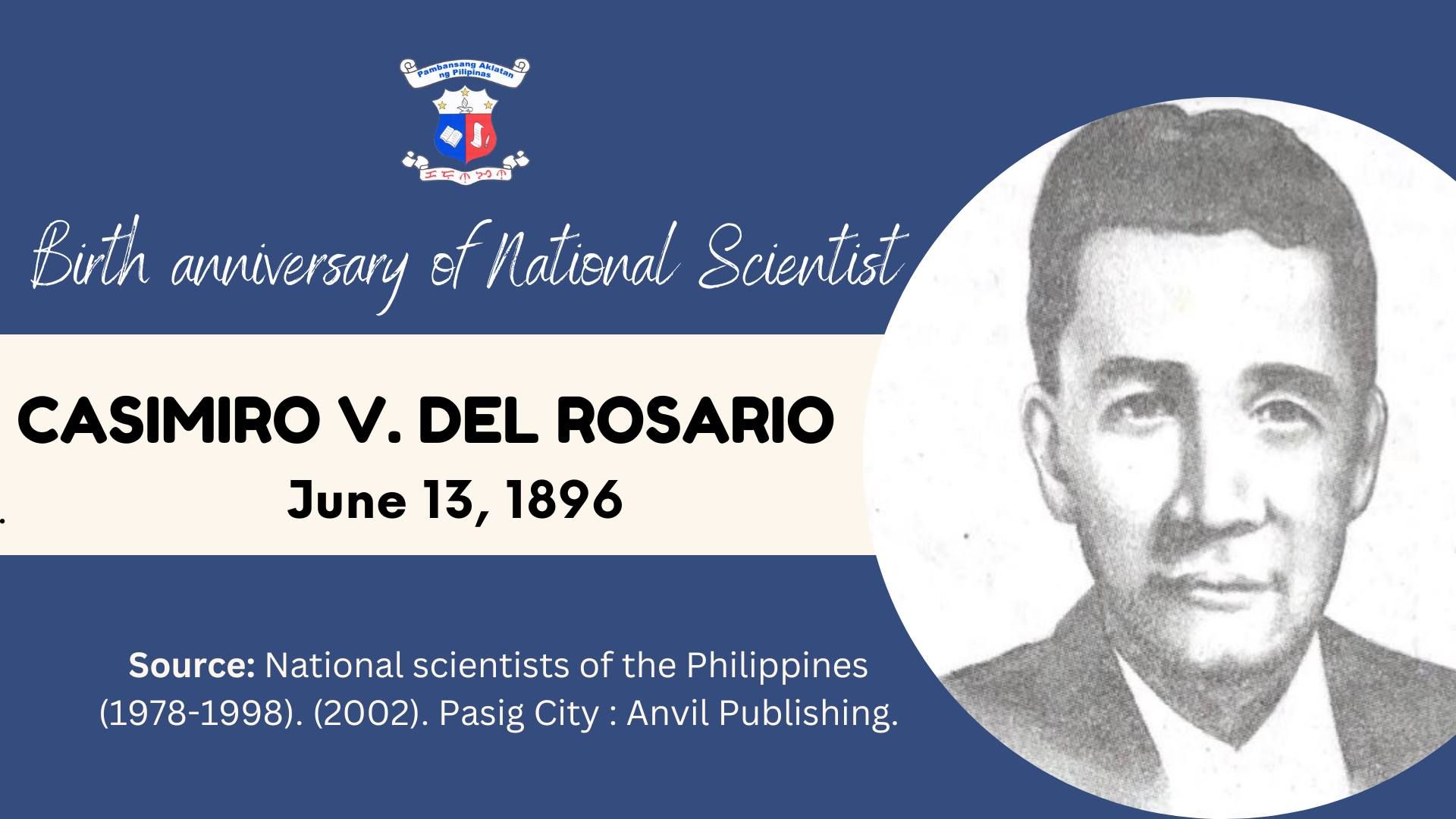 NLP BooksHELP!
June 13, 2023
National Scientist Casimiro V. del Rosario (1896)
Foremost Filipino physicist who earned for himself and his country lasting honor and distinction for his researches on ultraviolet light of different wavelengths, effect of radioactive radiations on euglena, high voltage electrical discharges in high vacuum, and many others, which were all published in reputable international journals. Dr. del Rosario was accorded the Presidential Award in 1965.
Source: National scientists of the Philippines (1978-1998). (2002). Pasig City : Anvil Publishing.
*Here are the NLP Selected Books about Casimiro V. del Rosario.
#NationalLibraryPH
***
NLP BookSHelp (derived from the word Book Shelf) is a way of helping our library patrons by introducing the book collections of the library, and at the same time commemorate the significant contributions of different individuals in the field of literature, arts, sciences, education and others.
Borrow, explore and let your mind wander from these collections that are available for all library users who will come and visit the National Library of the Philippines.