FILIPINIANA
The Filipiniana Division of the National Library of the Philippines is the official repository of the country's printed and recorded intellectual and cultural heritage. The following are its sections:
FUNCTIONS :
Provides access to Filipiniana resources in print, electronic databases and microforms;
Performs activities to preserve Filipiniana resources; and
Provides extension services such as workshops on bindery, preservation of paper-based collections and management of Filipiniana resources.
FILIPINIANA COLLECTIONS :
The history of Filipininiana collections in the country dates back to 1903 with the passage of Act no. 688 by the Philippine Commission calling for the acquisition and conservation of the materials and resources of Philippine culture, history, literature and linguistics. It was Jose Clemente Zulueta, a Filipino scholar who was tasked to collect materials on Philippine history, culture and arts in Europe. Zulueta's collection formed the nucleus of the Filipiniana collections of the National Library of the Philippines.
Wenceslao E. Retana, a famous Filipino journalist and Filipinologist defined FILIPINIANA publications as follows :
1. Those that were printed in the Philippines irrespective of the subject they treat of, because all of those are indispensable for the accurate study of the typography of the Archipelgo;
2. Those that are about the Philippines, no matter in what language they were written or the place where they were printed because they are more or less necessary for the study of the country ; and
3. Those that were written by Filipinos on any subject, regardless of their imprint because they are of great use to measure their intellectual capacity, their taste, ambitions, etc.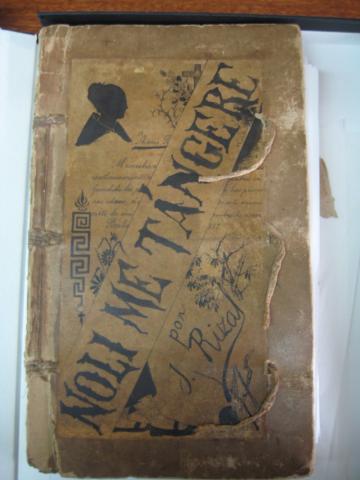 The growth of Filipiniana collections since the formal establishment of  the National Library of the Philippines has been tremendous. Rare Books and other special collections of notable Filipinos such as Dr. Jose Rizal, President Quezon and President Garcia and collections of historical documents such as Philippine insurgent records are now considered cultural heritage of the Philippines.