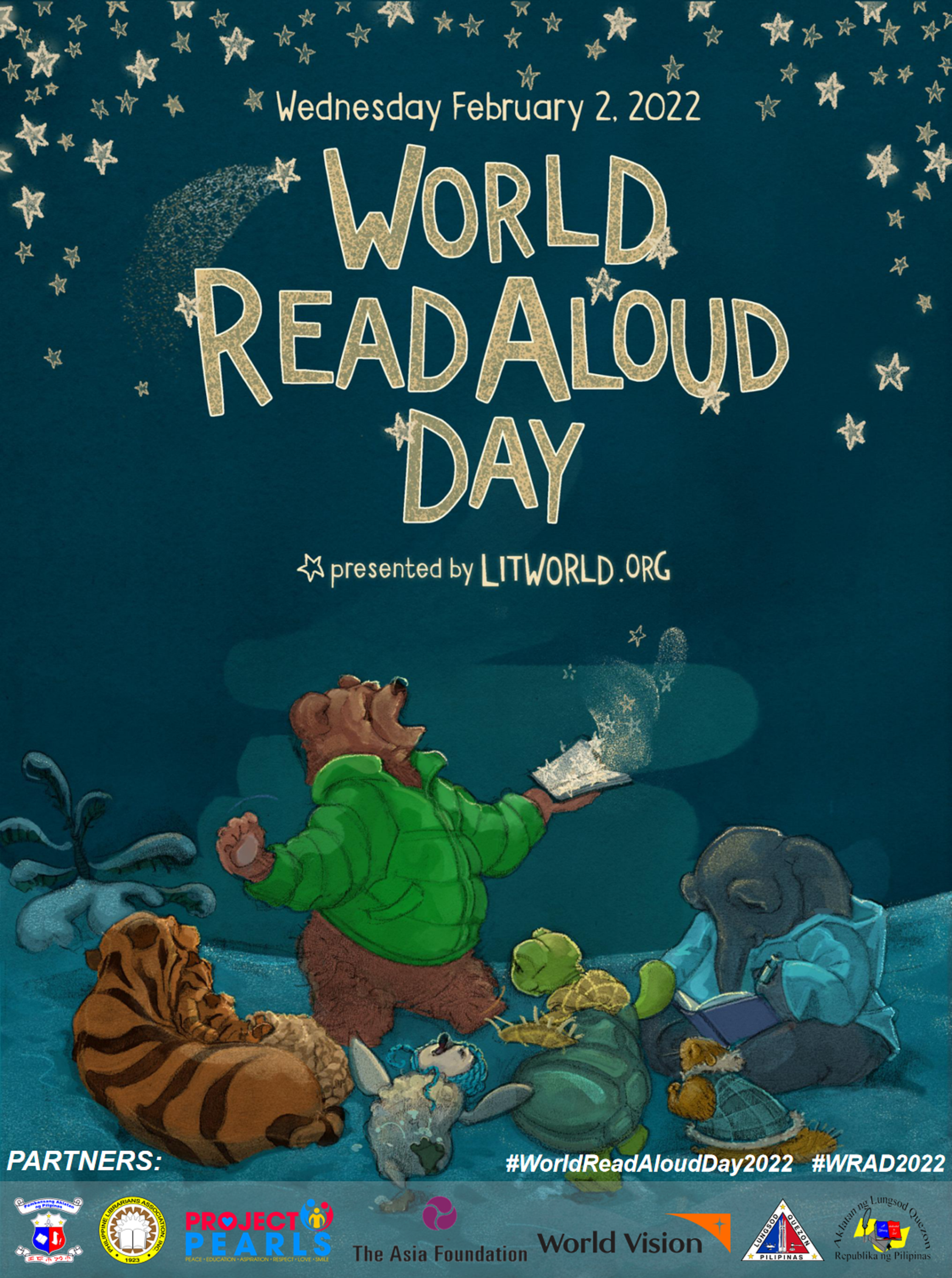 World Read Aloud Day 2022
February 1, 2022
National Library of the Philippines, together with esteemed partners Project PEARLS, World Vision, The Asia Foundation, Philippine Librarians Association, Inc. – National Capital Region Librarian Council (PLAI-NCRLC) and Quezon City Public Library, joins LitWorld.org in celebrating World Read Aloud Day.
Join the celebration by registering at this link: https://bit.ly/wrad2022. You may download the book for the read aloud session here: https://bit.ly/3gkF58F and the poster here: https://bit.ly/3rXdyzh.
For other details, you may contact Mr. Jose Tomasito N. Fernando through mobile number 09434625588 and email jtnfernando@nlp.gov.ph.