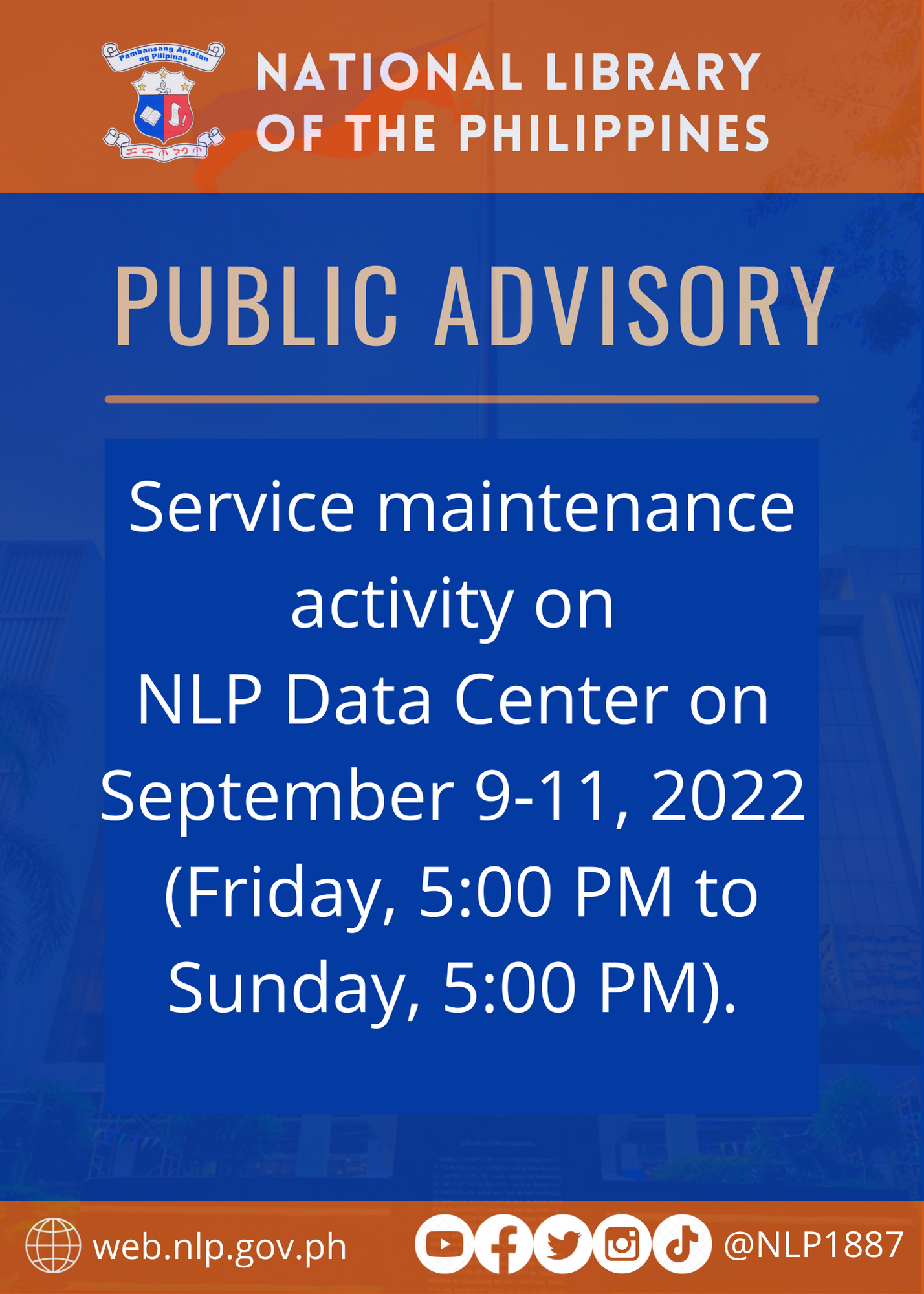 PUBLIC ADVISORY
September 9, 2022
To: All concerned NLP employees, patrons, and clients
Re: Service Maintenance Activity
Please be advised that the Information Technology Division (ITD) will be having a service maintenance activity on our NLP Data Center on September 9-11, 2022 (Friday, 5:00 PM to Sunday, 5:00 PM).
During this time all systems and online transactions will be unavailable. This service maintenance will upgrade our storage capacity for digitized content and will migrate from our old gateway server to the newly configured gateway server as part of our network infrastructure upgrade to accommodate the institution's growing requirements.
If you have any concerns or questions regarding this implementation, you may email Ms. Maricris Abancia (mlabancia@nlp.gov.ph) or Mr. Christopher Diaz (ctdiaz@nlp.gov.ph). We will gladly help you with your technical concerns.