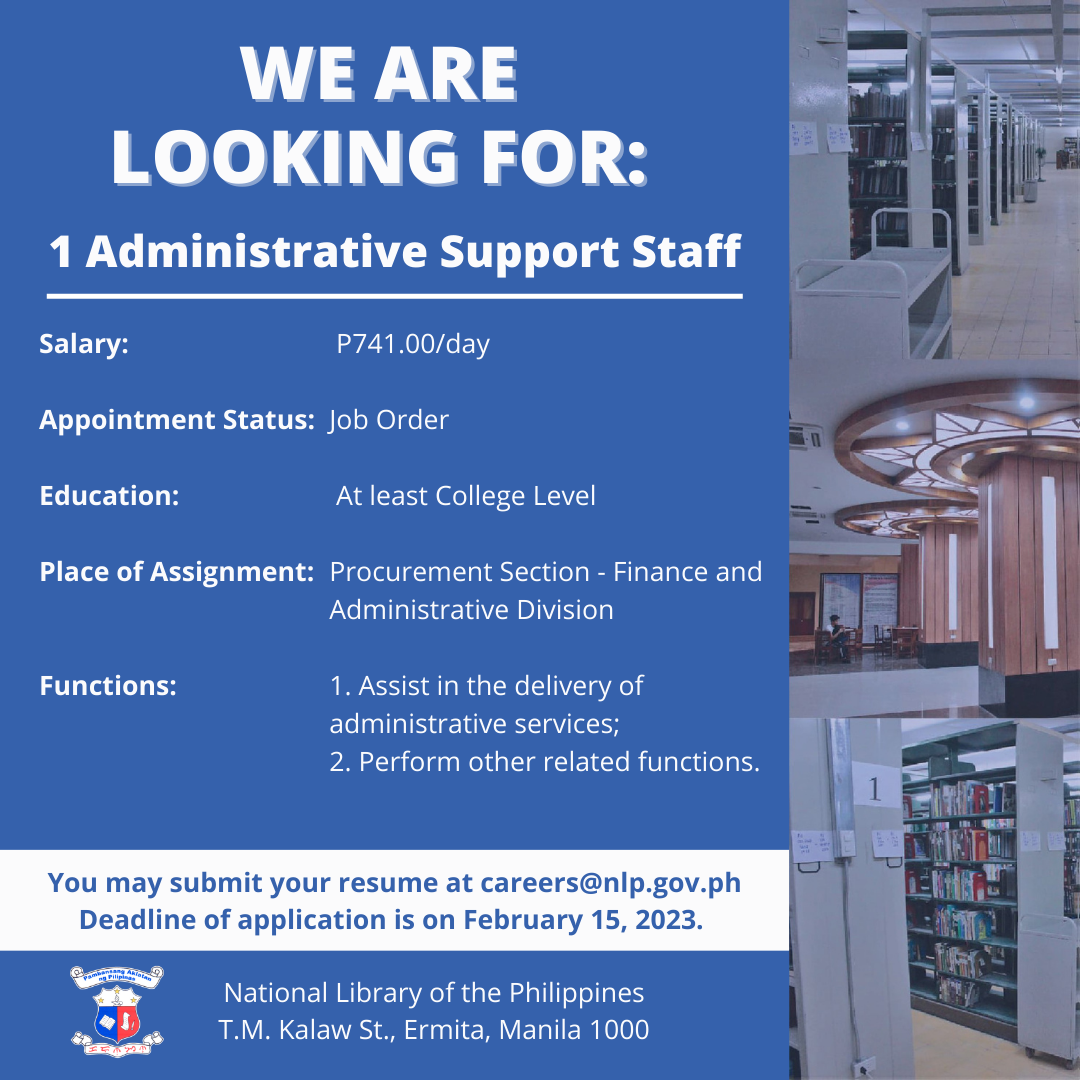 NLP is Hiring!
February 9, 2023
The National Library of the Philippines is in need of the position below:
1 ADMINISTRATIVE SUPPORT STAFF
Salary: P741.00/day
Appointment Status: Job Order
Education: At least College Level
Place of Assignment: Procurement Section – Finance and Administrative Division
Functions:
1. Assist in the delivery of administrative services;
2. Perform other related functions.
Submit your resume at careers@nlp.gov.ph. Deadline of application is on February 15, 2023.
Apply now!