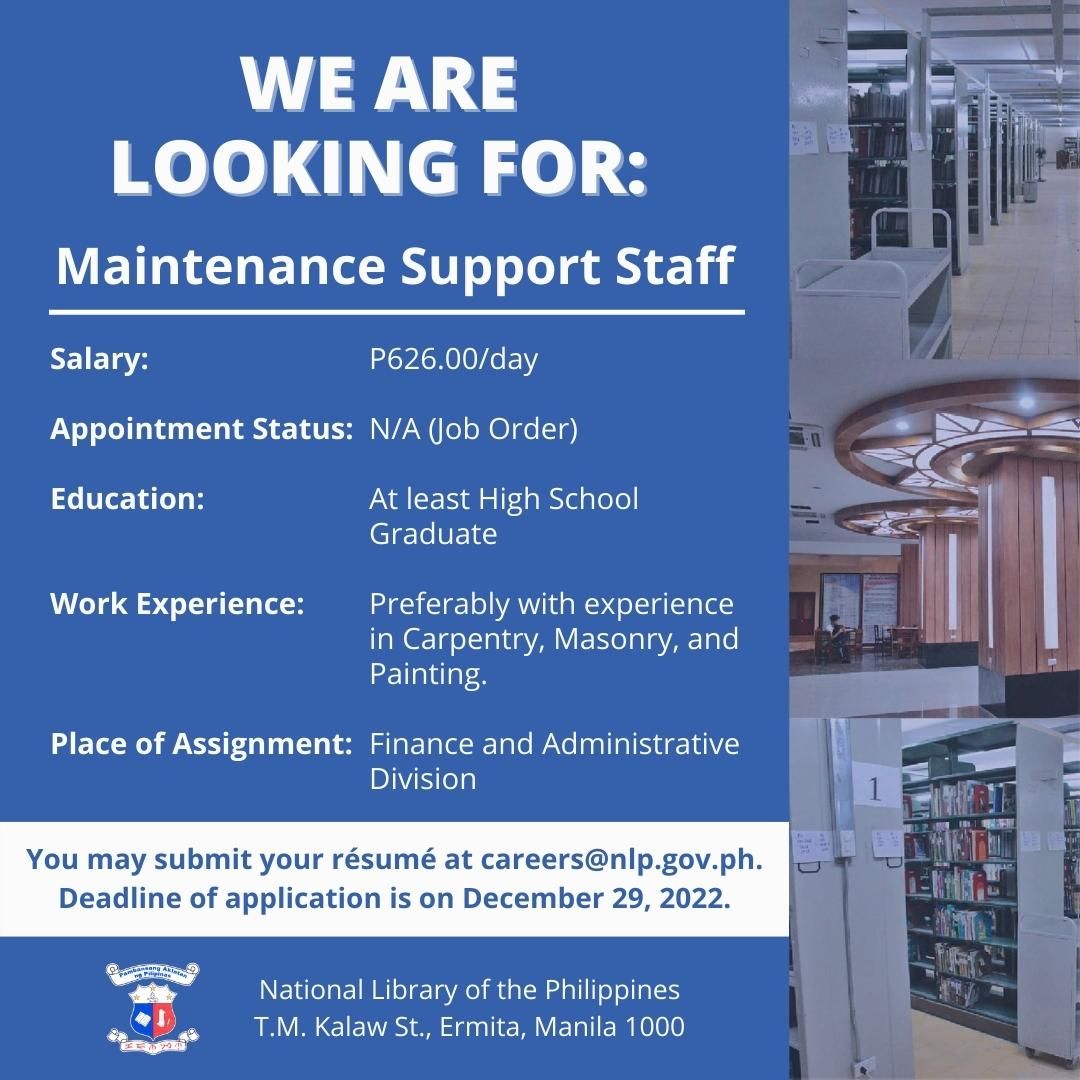 NLP is Hiring!
December 5, 2022
The National Library of the Philippines is in need of the position below:
Maintenance Support Staff
Salary: Php 626.00
Appointment:Job order
Education: At least High School Graduate
Work Experience: Preferably with experience in Carpentry, Masonry, and Painting
Place of Assignment: Finance and Administrative Division
Submit your resume at careers@nlp.gov.ph. Deadline of application is on December 29, 2022.
Apply now!