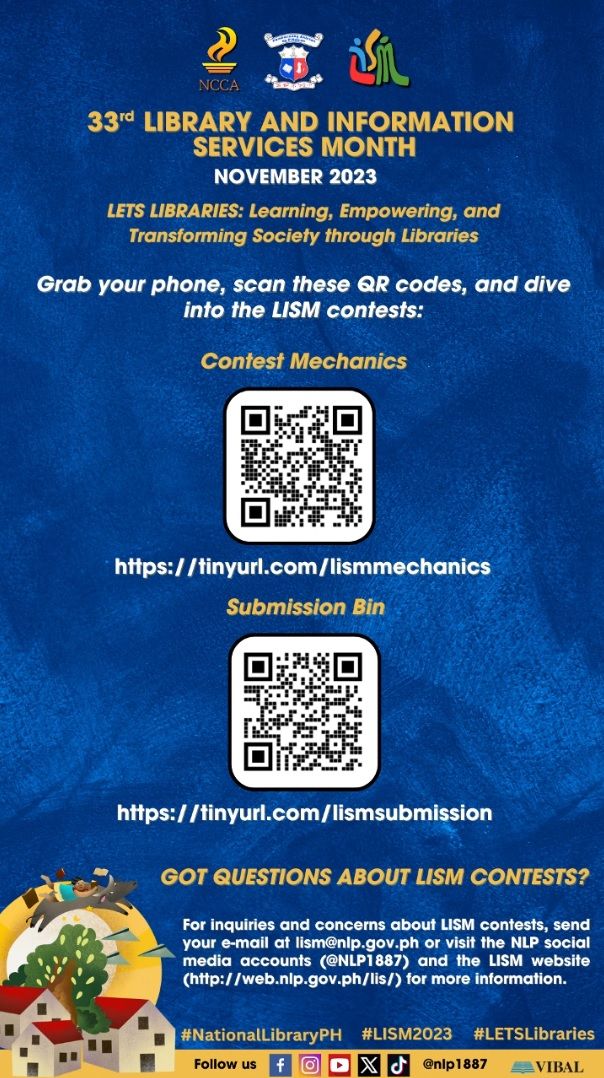 Join the LIS Month 2023 Contests
October 5, 2023
LET's Join and Win Prizes!
Don't miss this incredible opportunity to participate in the 📚Library and Information Services Contests and embark on a quest for learning like never before! Scan the 🏻QR codes below to get started:📱
👇Scan QR Code 1 to:
✔️Access Contests Guidelines and Mechanics
✔️Get to know the Contest Focal Person for your inquiries
👇Scan QR Code 2 for:
✔️Submission of contest entries
🌐To know more about the programs and activities of the 33rd LIS Month this November, visit the LISM microsite at https://web.nlp.gov.ph/lis/.
👍Like and follow all our social media pages to stay updated! @NLP1887, https://web.nlp.gov.ph
#NationalLibraryPH #LISM2023 #LETSLibraries