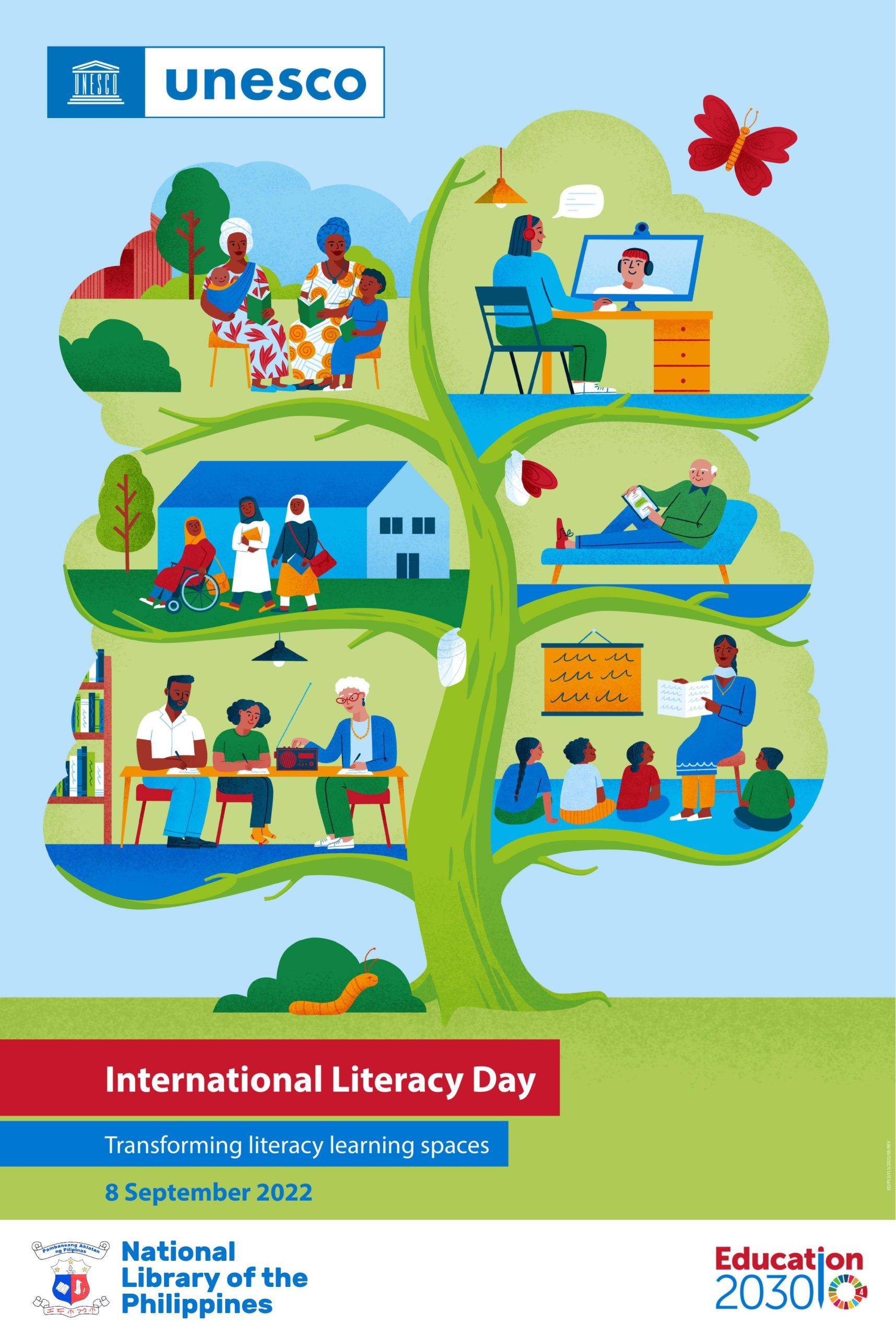 Happy International Literacy Day!
September 20, 2022
The National Library of the Philippines joins the celebration of International Literacy Day (ILD) with the theme "Transforming Literacy Learning Spaces."
The United Nations Educational Scientific and Cultural Organization (UNESCO) created ILD in 1967 to be celebrated annually around the world to remind the public of the importance of literacy as a matter of dignity and human rights, and to advance the literacy agenda towards a more literate and sustainable society.
According to UNESCO, literacy challenges persist with at least 771 million young people and adults lacking basic literacy skills today. This year's theme will be an opportunity to rethink the fundamental importance of literacy learning spaces to build resilience and ensure quality, equitable, and inclusive education for all.
In the Philippines, Proclamation No. 1886, s. 1979 was signed declaring September 8 of every year as National Literacy Day, in support of promoting the significant role of literacy in the Philippine economic, social, and cultural development.
#LiteracyDay
UNESCO ILD webpage: https://www.unesco.org/en/days/literacy-day
ILD 2022 Poster: https://unesdoc.unesco.org/ark:/48223/pf0000382378
Proclamation No. 1886, s. 1979: https://www.officialgazette.gov.ph/1979/08/17/proclamation-no-1886-s-1979/