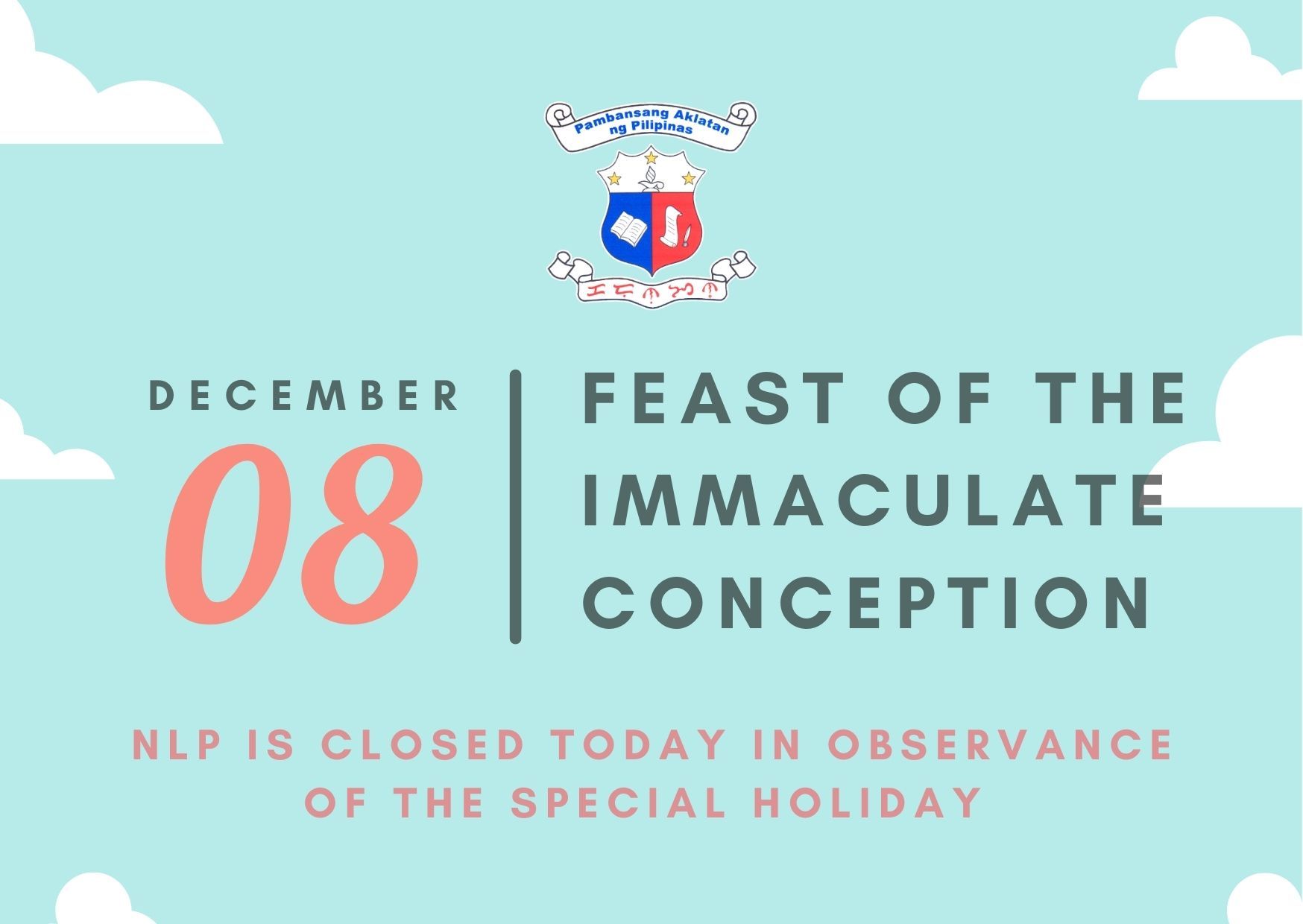 December 8 is the Feast of the Immaculate Conception
December 10, 2021
December 8 is a special non-working holiday in the entire country to commemorate the Feast of the Immaculate Conception of Mary.
The National Library of the Philippines is closed today in accordance with
Proclamation No. 1107, s. 2021
. Library services and office operations will resume tomorrow, 9 December 2021.