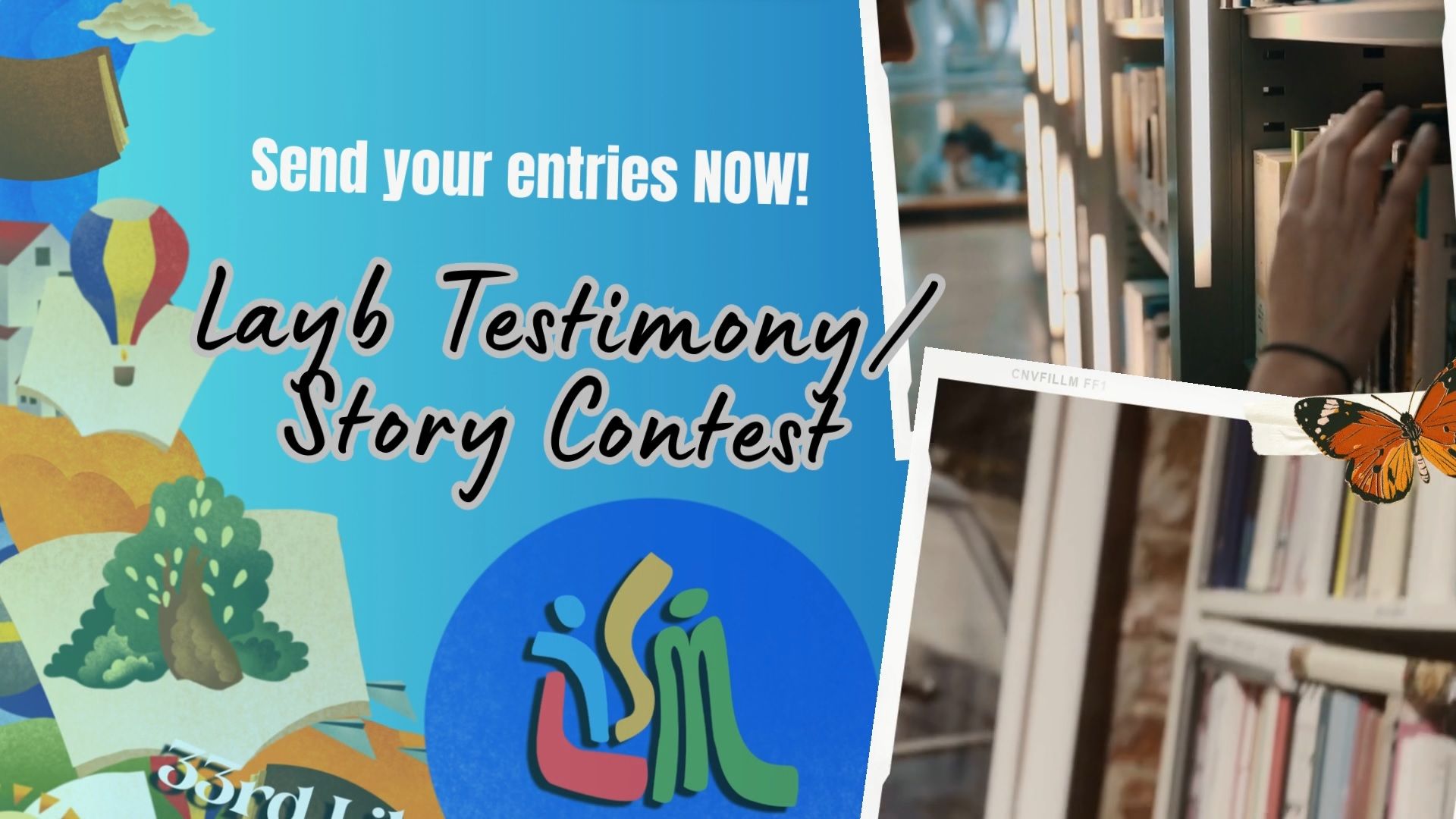 𝙇𝙖𝙮𝙗 𝙏𝙚𝙨𝙩𝙞𝙢𝙤𝙣𝙮/𝙎𝙩𝙤𝙧𝙮 𝘾𝙤𝙣𝙩𝙚𝙨𝙩
October 9, 2023
We love to hear your thoughts on how the library affects you in a remarkable way.
Share it & win prizes through our
'Layb Testimony' contest.
Send a 200 word testimonial or story about the value of the library in your life, written in English or Filipino.𝗨𝗽𝗹𝗼𝗮𝗱 𝘆𝗼𝘂𝗿 𝗲𝗻𝘁𝗿𝗶𝗲𝘀 𝗼𝗻/𝗼𝗿 𝗯𝗲𝗳𝗼𝗿𝗲 𝟯𝟭 𝗢𝗰𝘁𝗼𝗯𝗲𝗿 𝟮𝟬𝟮𝟯 𝗶𝗻 𝗣𝗗𝗙 𝗙𝗼𝗿𝗺𝗮𝘁.
For more information about this exciting contest, visit our LISM microsite
https://web.nlp.gov.ph/lis/
or contact 𝗠𝘀. 𝗝𝗲𝗲𝗳𝗳𝗮 𝗨. 𝗔𝗰𝗺𝗮𝘁 𝗮𝘁 𝗷𝘂𝗮𝗰𝗺𝗮𝘁@𝗻𝗹𝗽.𝗴𝗼𝘃.𝗽𝗵 𝗼𝗿 𝘃𝗶𝗮 𝗺𝗼𝗯𝗶𝗹𝗲 𝗻𝘂𝗺𝗯𝗲𝗿 𝟬𝟵𝟬𝟱𝟳𝟭𝟮𝟮𝟳𝟵𝟭.