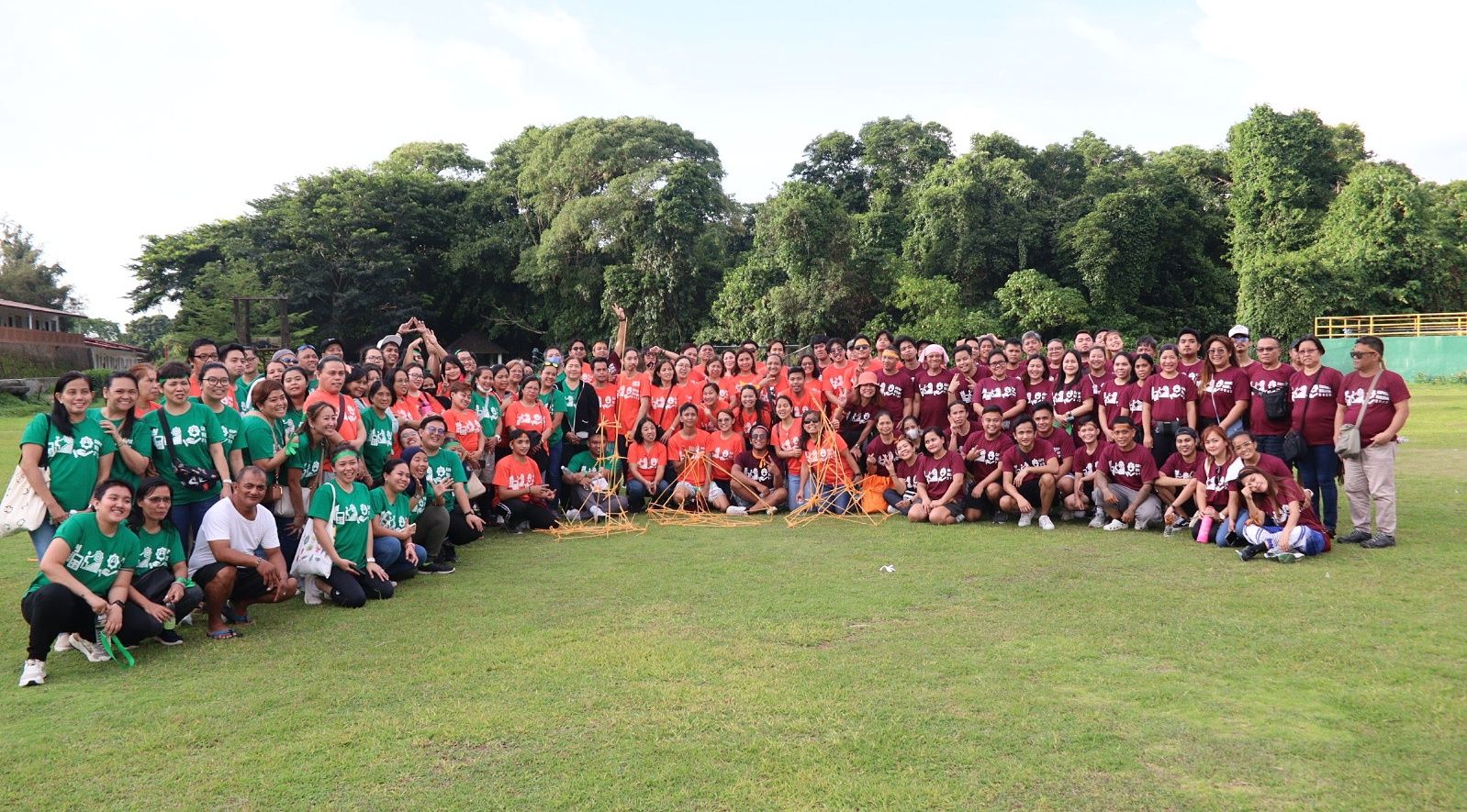 𝐍𝐋𝐏 𝐂𝐀𝐏𝐀𝐂𝐈𝐓𝐘 𝐁𝐔𝐈𝐋𝐃𝐈𝐍𝐆 𝐀𝐂𝐓𝐈𝐕𝐈𝐓𝐘
July 10, 2023
The
#NationalLibraryPH
conducted an annual Capacity Building Activity for the employees last July 6-7, 2023 at Forest Crest Nature Hotel and Resort at Nasugbu, Batangas. NLP Director Cesar Gilbert Q. Adriano with the Assistant Director Edgardo B. Quiros and The National Library of the Philippines Employees Association (TNLEA) headed by its President Ms. Cherry V. Melquiades spearheaded the said activity.
The activity consisted of three parts and esteemed speakers provided a detailed presentation on core and organizational competencies through lectures and engaging discussions in which NLP staff actively participated. The first part focused on gender and development with a forum titled "Orientation on SOGIESC: Understanding Individual Differences for an Inclusive Workplace." Dr. Renifer Francisco, President of Gender Empowerment Consultancy and Advocacy Firm (GECAF), provided a basic orientation about SOGIESC to promote awareness and encourage NLP employees to become more gender sensitive. There were also parallel sessions tailored for NLP departments such as Technical Services, Readers Services, and Financial Services. Asst. Director Edgardo B. Quiros and Ms. Maricris Abancia, Information Technology Officer I of ITD, presented updates about the NLP databases for Indexing, including KOHA updates and its new features. The Readers Services on the other hand attended the lecture about Managing Information Services (Interlibrary Loan and Document Delivery Services) by Mr. John Christopherson L.T. Fredeluces, Head of Strategic Communication, Research and Marketing of the University Library Diliman – University of the Philippines. For Administrative competencies, Ms. Miriam M. Villanueva, Director IV of the Commission on Audit, discussed the Audit Rules on Procurement and Inventory Management. The last group was facilitated by Ms. Michelle A. Flor, HRMS head and presented proper conduct of NLP Job Orders.
The third part was the Team Building activities which aimed to enhance employees' knowledge, skills, understanding, values, attitude, motivation, and overall capability to excel in their work.
This Capacity Building activity is a vital process that empowers NLP individuals and organizations to thrive in an ever-changing world. 𝗢𝗻𝗲 𝗧𝗲𝗮𝗺! 𝗢𝗻𝗲 𝗚𝗼𝗮𝗹! 𝗡𝗟𝗣! 𝗢𝗛𝗔!…